Last Updated ( niedziela, 10 styczeń 2016 )
Here's a short presentation which summarizes the passing year 2015 and to remind you of its most important moments: launching of our sublabel
Na Siano
and a resounding success of the "Live at SpaceFest!" album
by
Pure Phase Ensemble
Live at SpaceFest! feat. Mark Gardener (who's currently celebrating his big
comeback with RIDE).
Last Updated ( wtorek, 22 grudzień 2015 )
Ladies and Gentlemen, on 4-5 Dec the
SpaceFest!
shuttle is entering the orbit for the 5th time! Here's our teaser (by Zambari) with full festival line-up:
The Telescopes
,
Kairon; IRSE!
,
Hugo Race
+
Pure Phase Ensemble
,
DYN
,
Lights That Change
,
TAU
,
Folder
,
Snowid
,
Zimowa
,
Lotry
. Share the news with the rest of the Universe!
For more information go to:
www.spacefest.pl
Last Updated ( poniedziałek, 16 listopad 2015 )
This year
Kiev Office
sets out on tour to play 4 concerts. Let's meet by the Baltic sea!
Last Updated ( piątek, 14 sierpień 2015 )
We're proud to announce that the most anticipated album
Pure Phase Ensemble 4 feat. Mark Gardener
is ready!
On 8 August at Nasiono Records merchandise stall at OFF Festival in Katowice we'll be celebrating the premiere of the album together with Mark Gardener who will be signing CDs. And in the meantime, here's a
preorder
for the impatient ones. :)
Last Updated ( piątek, 14 sierpień 2015 )
Check out our new sublabel
Na Siano
for some out-spaced projects. Let the content blow your mind! :D
Last Updated ( piątek, 14 sierpień 2015 )


Asia i Koty
2016-01-17 Owoce i Warzywa, Lodz + Shivers&Shakes

Sam-Sveerg
2016-01-17
Klub Ucho, Gdynia + Ortalion, Izes


The Shipyard
2016-02-27 Klub Zak, Gdansk /new album premiere!/


Snowid
2016-03-04 Wloczykij, 10. Gryfinski Festiwal Miejsc i Podrozy, Gryfino

Last Updated ( niedziela, 17 styczeń 2016 )
Read more...
If you're a young and talented musician you can play with Hugo Race in
Pure Phase Ensemble 5
.
The workshop will be held from 30 Nov to 3 Dec 2015 and the concert - on 5 Dec
in Gdansk in Klub Zak during
SpaceFest!
festival.
Try your luck and send your application.
More information here.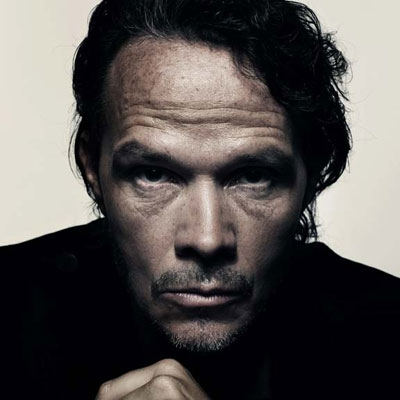 Last Updated ( piątek, 14 sierpień 2015 )
It is only possible in Tri-city. Mark Gardener (Ride) with
Pure Phase Ensemble
.
It was wonderful. Spread the news.
Last Updated ( piątek, 14 sierpień 2015 )
Last Updated ( wtorek, 10 marzec 2015 )
Last Updated ( czwartek, 26 luty 2015 )
<< Start
< Prev
1
2
3
4
5
6
7
8
9
10
Next >
End >>
Results 1 - 16 of 326